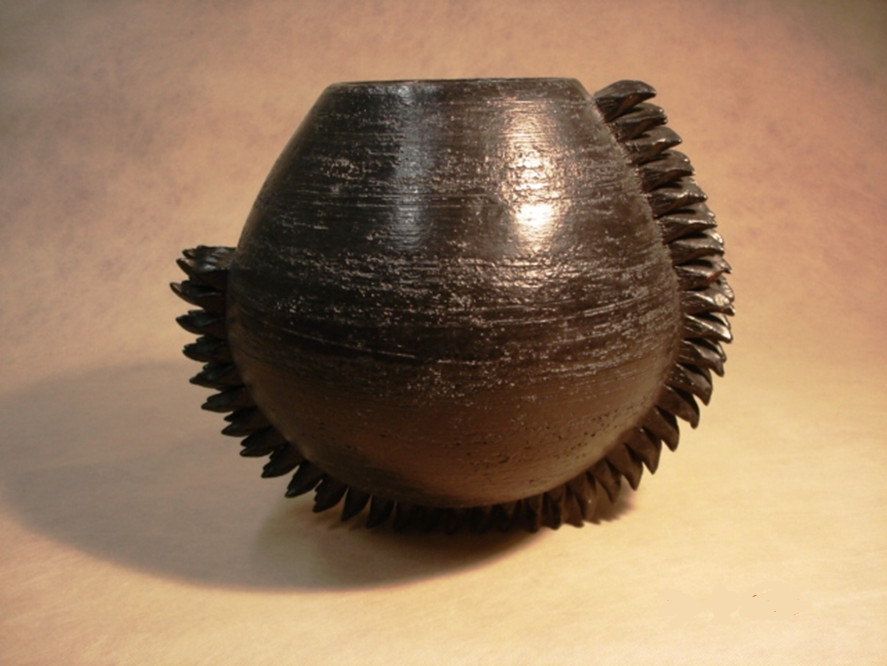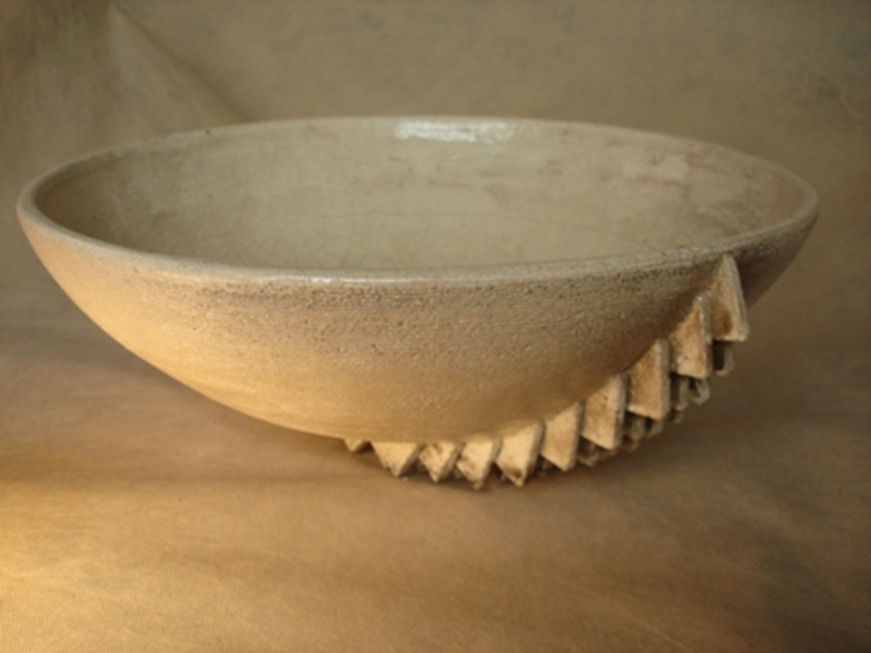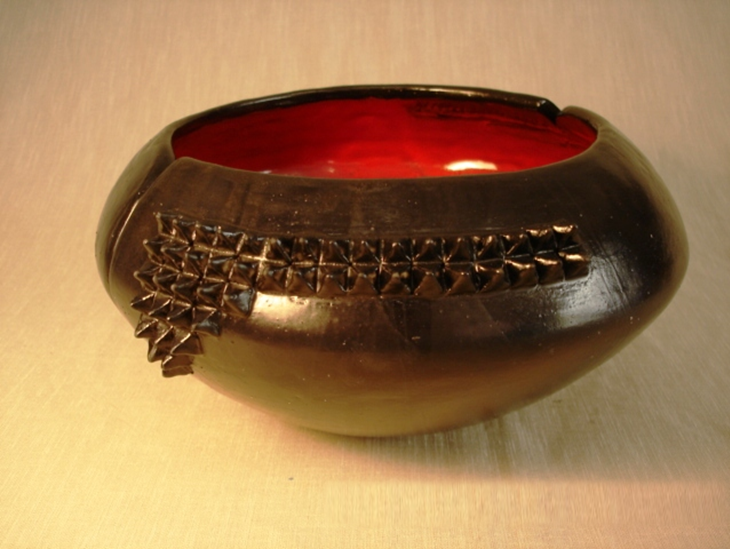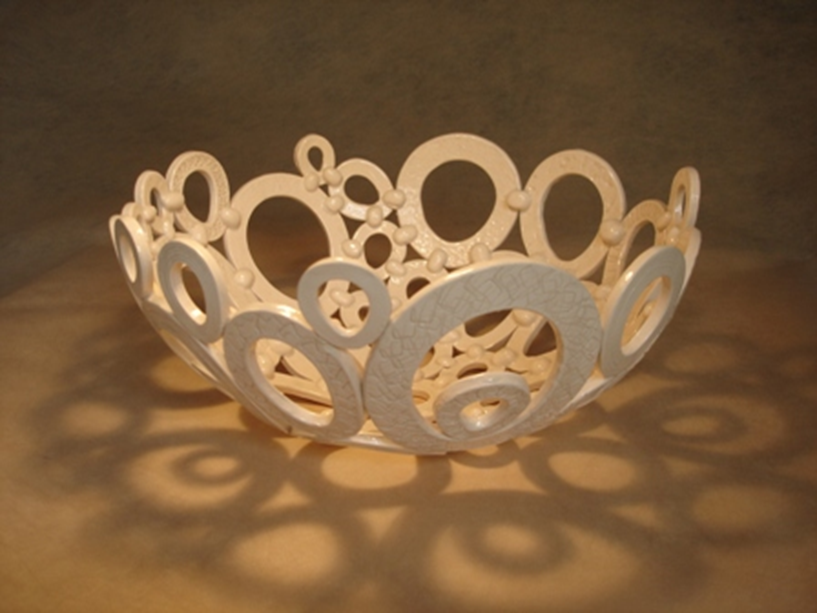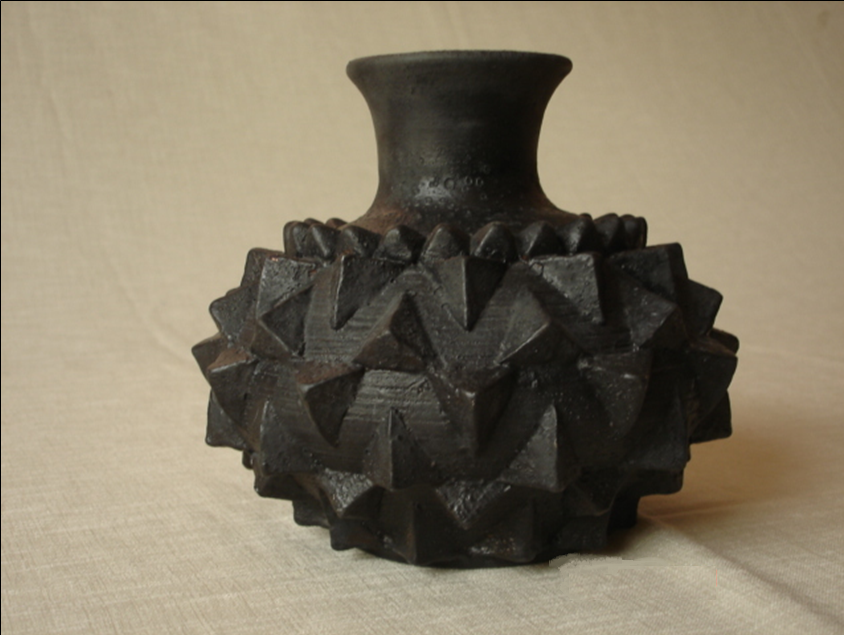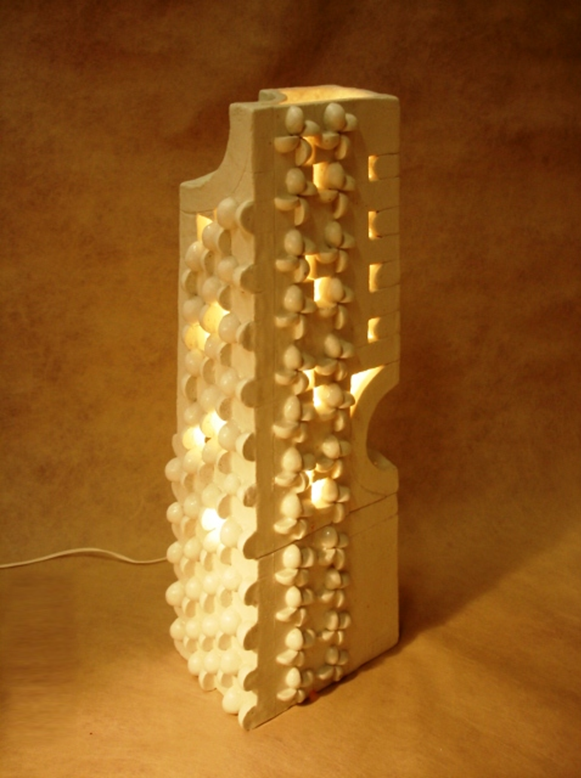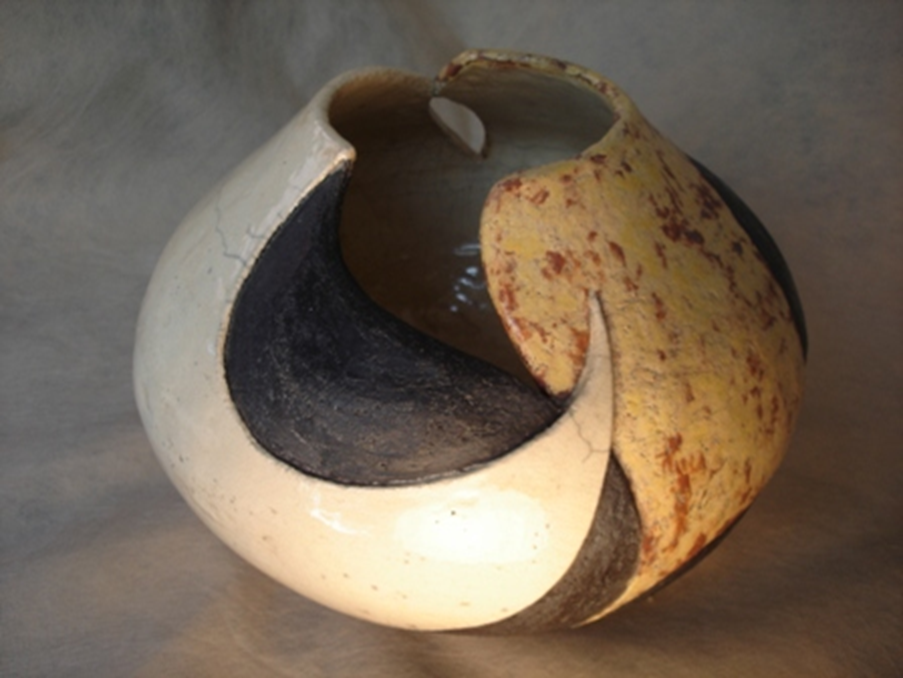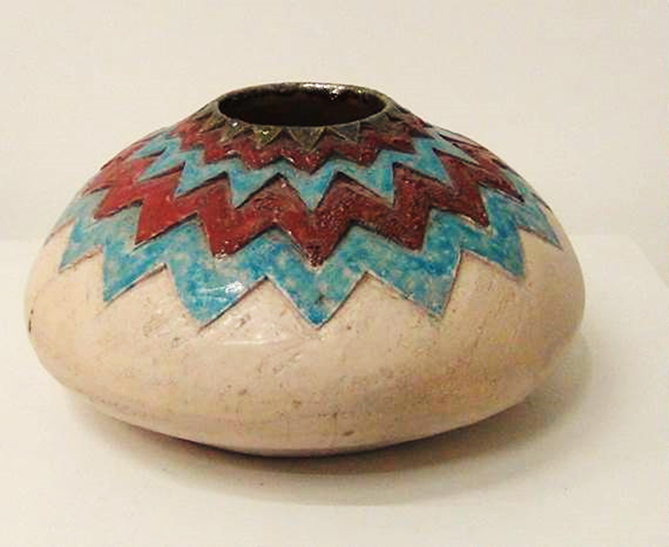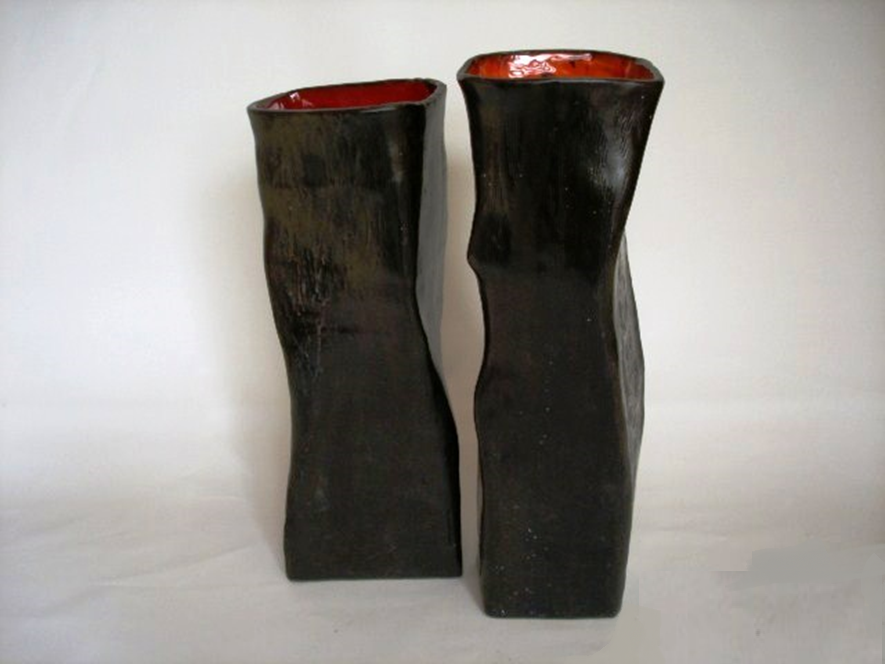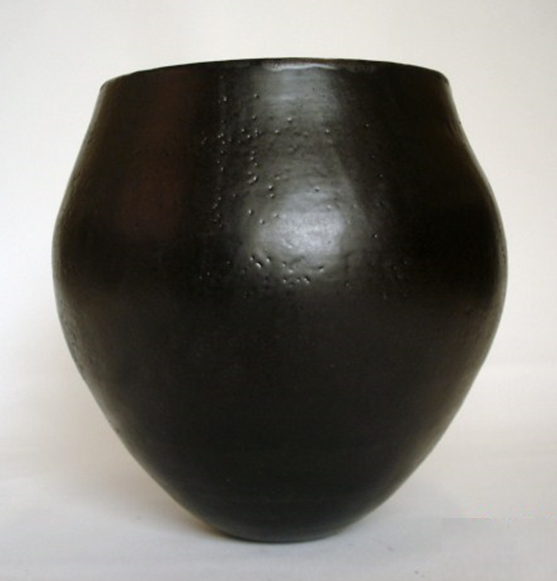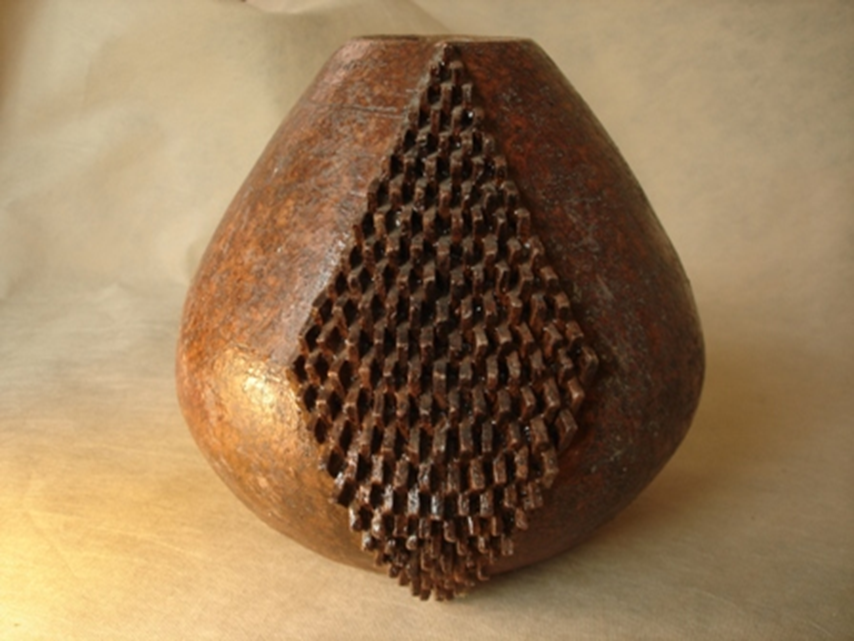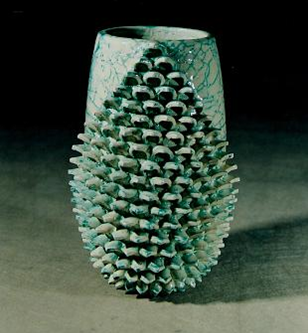 Why not choose an exclusive vase or lamp to embellish your reference environment?
All the works below, are "unique" because they' re completely handmade.
So it may be possible not to find what you are looking for because already sold.
It is however possible to have one "similar" to what you have lost (in fact no work can be the same), asking to create another one, also changing color or size.
-title: FEMMINA
-technique: terracotta and engobed sculpture
-dimension: cm
28 x 24 x 23


Would you like to know more about it?
Contact us (entering the name of the work) at:
info@ricardo-macias.com
-title: WHITE DREAM
-technique: raku
-dimension: cm
13 X 36 X 36


Would you like to know more about it?
Contact us (entering the name of the work) at:
info@ricardo-macias.com

-title: PRECIOUS
-technique: glazed ceramic
-dimension: cm
29 x 14 x 28


Would you like to know more about it?
Contact us (entering the name of the work) at:
info@ricardo-macias.com

-title: CIRCULOS
-technique: glazed ceramic
-dimension: cm
34 x 12 X 34


Would you like to know more about it?
Contact us (entering the name of the work) at:
info@ricardo-macias.com

-title: BLACK STAR
-technique: matt glazed ceramic
-dimension: cm
20 x 16 X 20


Would you like to know more about it?
Contact us (entering the name of the work) at:
info@ricardo-macias.com

-title: LAMPARA BLANCA
-technique: glazed ceramic
-dimension: cm
58 X 21 X 17


Would you like to know more about it?
Contact us (entering the name of the work) at:
info@ricardo-macias.com

-title: MATA ORTIS
-technique: raku
-dimension: cm 30 x 20 x 30



Would you like to know more about it?
Contact us (entering the name of the work) at:
info@ricardo-macias.com

-title: PINGUIN
-technique: glazed ceramic
-dimension: cm 13 x 36 x 13



Would you like to know more about it?
Contact us (entering the name of the work) at:
info@ricardo-macias.com

-title: RISING
-technique: glazed ceramic
-dimension: (left one) cm 13 x 38 x 15
(right one) cm 13 x 40 x 13



Would you like to know more about them?
Contact us (entering the name of the work) at:
info@ricardo-macias.com

-title: PONCHO
-technique: raku
-dimension: cm 35 x 28 x 35



Would you like to know more about it?
Contact us (entering the name of the work) at:
info@ricardo-macias.com

-title: VULCANO
-technique: glazed ceramic
-dimension: cm 25 x 26 x 25



Would you like to know more about it?
Contact us (entering the name of the work) at:
info@ricardo-macias.com

-title: SWEET BROWN CHOCOLATE
-technique: glazed ceramic
-dimension: cm 21 x 24 x 23



Would you like to know more about it?
Contact us (entering the name of the work) at:
info@ricardo-macias.com

-title: BOTTLE WITH NO NAME
-technique: terracotta with ingobbio and wax
-dimension: cm 15 x 39 x 15



Would you like to know more about it?
Contact us (entering the name of the work) at:
info@ricardo-macias.com

-title: AGAVE
-technique: glazed ceramic
-dimension: cm 17 x 25 x 17



Would you like to know more about it?
Contact us (entering the name of the work) at:
info@ricardo-macias.com