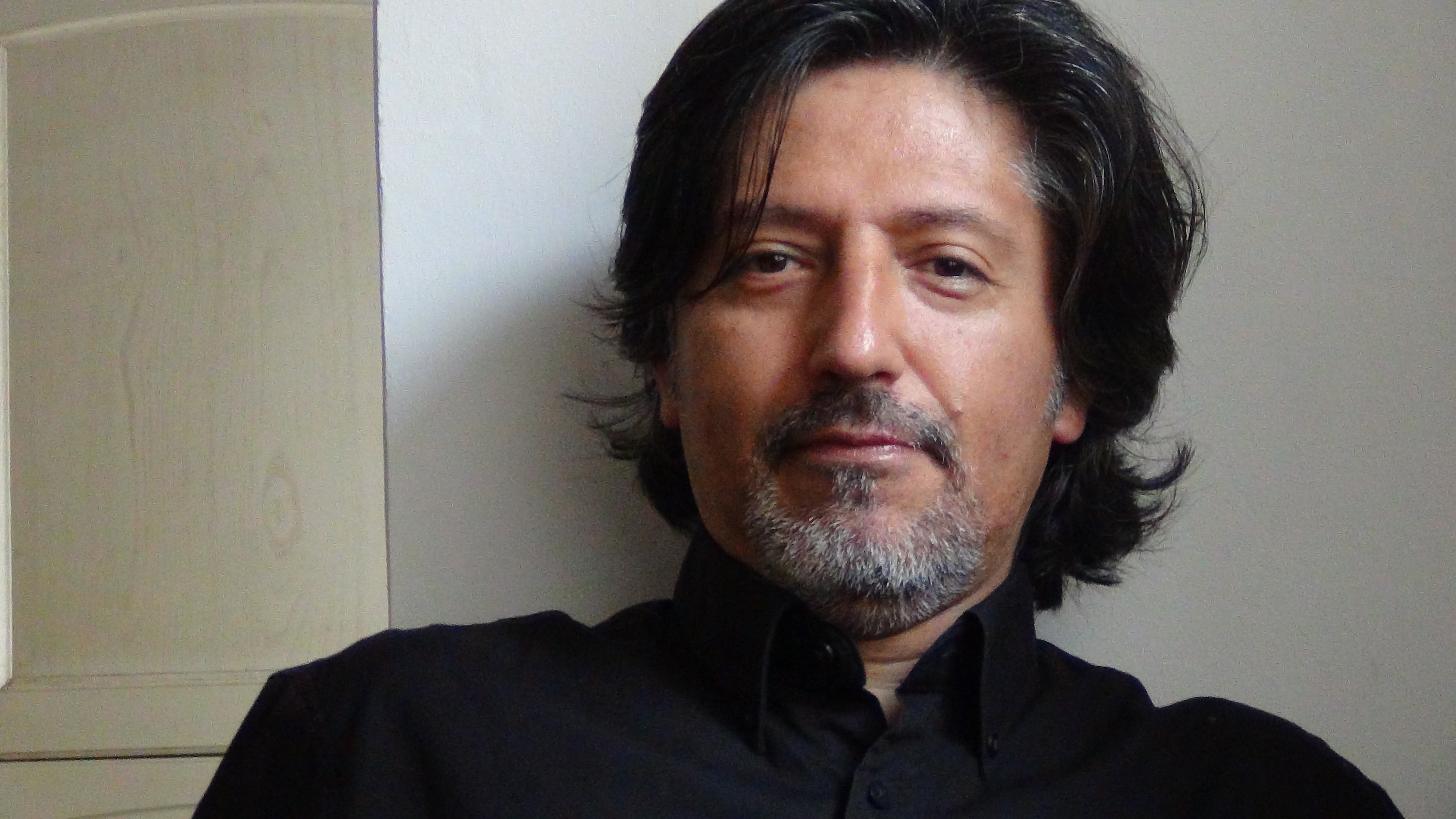 Artisan, sculptor, artist.
In one word: "plastic creative".

He was born in Mexico City on the 2nd of December 1962.
In 1981 he graduated at the Arts High School ENEP 9 at the Università Nacional Autònoma de México. From 1981 to 1983 he studied Educational Psychology at UAM in Mexico City. He attended classes of "Contemporary and pre- Hispanic Art History" and in the same period he attended as well classes of painting techniques with teachers of the Franz Meyer Museum in Mexico City.

In 1996 he moved to Rome and hkept on attending artistic ceramics and sculpture classes, studying plasticity and European decoration.
In 2001 he gave birth to his commercial activity "Ceramica artistica Macías", ("Macías Artistic Ceramics") joining different exhibitions all over Italy.

Main participations and personal exhibitions:
• From 20 November 2008, participates in the group exhibition: "Geometria Avveniristica 3535" Acquario Civico in MIlan.

• From 20 to 30 November 2014, participates in the group exhibition: "III Biennale Grottaglie; the colors of light "


• From January 28 to March 21, 2016, participates in the group exhibition: "Heart away, Mexican's heart" Instituto Cervantes of Naples.

• From September 28th with his work "Il Dono (the Gift)", participates in the VII collective exhibition "Totem" c / o the National Park of Contemporary Art at Furlo, Pesaro-Urbino.

• From 2 to 5 December 2016; at the "Giulio cesare Showroom" (v.le Giulio Cesare 68 - Rome), he set up a personal exhibition between design and artistic ceramics entitled: "Mutazioni (Mutations)" while he present his innovative way in the design's world: "artmodùl" (magnets behind pottery's parts, moving in a metallic re-ealaborated panel)


• From June to September 2017 at the "Arca di Noesis" gallery in Rome, personal exhibition entitled "Disordinated Perceptions".


• From April to September 2017 for the exhibition," Land Art "in the historic center of the Republic of San Marino


• From 1 to 5 November 2017, organizes and participates in the Ethnographic Museum: "L. Pigorini "(p.zza G. Marconi, 14 - Rome) the market exhibition:" De Escombros a Semillas "- for the earthquake victims in Mexico. The funds collected were donated to a UNICEF campaign.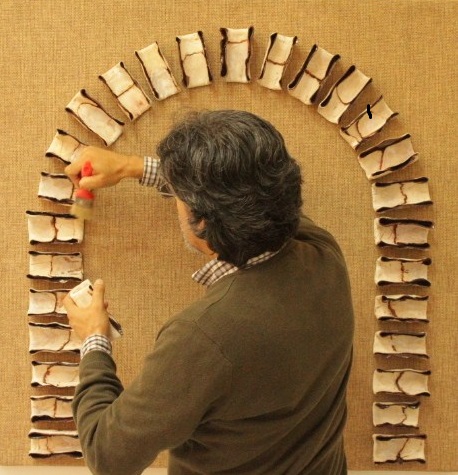 ARTMODÙL:
it's a way to make vertical artistic works, moving single ceramic's tiles in a metallic backdrop.
So it's possible have in our representative locations what we define as: " subjective compositions ", thanks to magnets behind tiles.